Spill the Tea with Monica (2021 #GetChatty Series)
Monica Tan Jurin is an academic and professional executive with fabulous insights in innovation, interdisciplinary thinking and corporate governance. She also taught many students with her unique work-integrated & real-world-centric methods, which I wish my lecturers had done that for me when I was in uni.
In this episode, Monica and I chatted about:
Content creation and how we feel it is working for us
Bits to be aware of, when deciding how much you want your content moneyntised
The importance of making an educated decision and as future-proof as possible
This time we're doing something a little bit different. We are just going to have morning tea or afternoon tea, just spill the tea. We are both Asian Australians and are both connected to many Asian people living in Australia – sometimes (people regard one's) identity by someone's passport, or visa status, to me they all are; for this particular series, we'd just say Asian Australian and Asian in Australia as the same reference.
(Transcript 01:09):
Like many people, we're both content creators but we also have something else in our lives. Professionally you're an academic, I am a marketer, so all of these different things: podcast, Instagram, Facebook or whatever it is, showcasing us like a teaser. I don't want to see it as my main thing, how do you feel about that?
First of all, like what you say people need to understand the intention of social media or on the internet right there, so the intention should then drive their incentives and the return that they want to get out of it.
Like for us, we are not trying to monetize the content, we are creating and trying to reach out, try to build a community and to learn from each other – to improve the things that we do in our professional lives (*as the series progress, we also discovered it can be good for our personal wellbeing).
So when Apple is doing (podcast) monetizing, we could feel a bit like "is it necessary?" "is it important?" "How would it affect our community? People who want to connect with us now have to pay to listen to us…" and they (audiences) might think "Why do I want to pay to listen to some general discussions?"
Some of my students who actually major in digital marketing want to make a living out of creating content, it is their professional life. So in that case, they really want to tap into the (monetising) platforms that can help them build their business
I think we need to understand why people create content and how they want to use it; what kind of return they want to get out of it? It is quite different for people … you know I'm an academic, I always sit on the fence…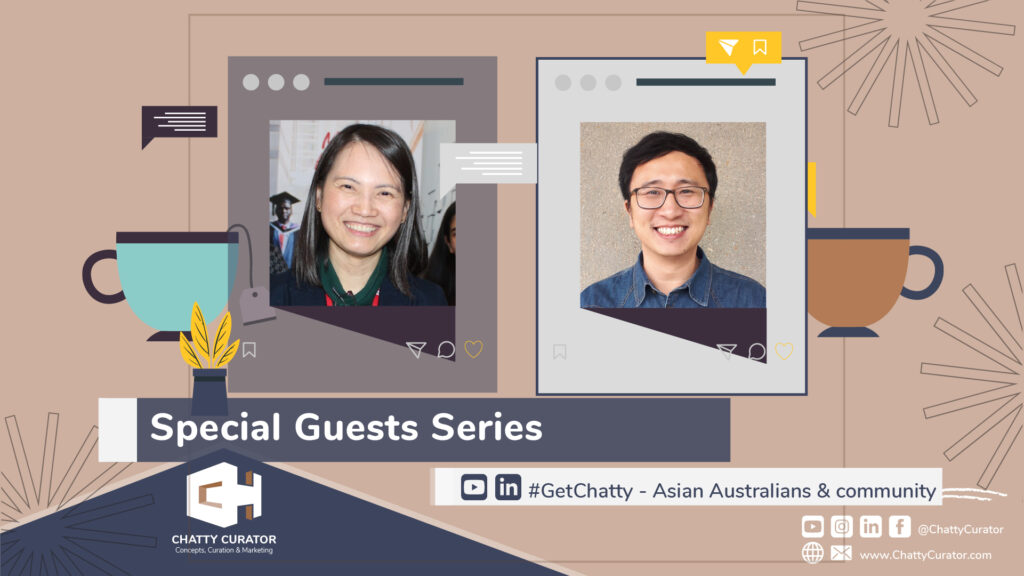 Join our online community group on LinkedIn and Facebook (coming soon)
This is the part that we want to facilitate the conversation, we don't want to polarize. If you are on the fence, then just look at the different sides of the coin
And on that note, I'll share my point of view
I'll give you one example, a tv show, RuPaul Drag Race. In earlier seasons, all the queens have a lot of talent, they might be talented musicians, dancers, actors or comedians and their Instagram are their additional part of what they do; in the more recent series of Rupaul drag race (like they're up to 13 now) many of these new queens on the show have great looks on Instagram but when they are performing, they just can't – they look good on pictures but there's nothing else…
For me, I would not see myself making money by solely creating content. I want it to come from what I do. If someone asked my opinion of a career as a content creator or curator? That's fine but just make sure that you always have another skill to fall back on, e.g. our looks change, we can't look great forever, just thinking about, "do you think you can have a career when you're 65 years old on Instagram?"
Content creators can't just rely on one platform as well (referring to paid full-length podcasts). There may be a shorter version on Instagram or TikTok, these are teasers that would be up to the consumers to decide if they want to pay.
You know my background is also in economics, I also believe in the free market. People make their decisions and they will tell you will be successful (vote by buying)
Like what you just said, some are super great in creating very short content (on social) but then when you ask them to elaborate, there's no story… For content people out there, always think about ways you can develop new skills that you can fall back on.
Like us, we base what we put online on our professional experience and background … uh but luckily we are older…
I admit I'm vain but I also diversify my skills as a marketer.
Transcript 11:01
About Monetising content that really is about the offerings. For people that are creating paid content, you need to assess whether you're providing any value to paying customers and how much they are willing to pay? e.g. Apple provides a (monetising) platform, now it is for the market to decide, and creators also need to decide on which platform to go for, I know there're professors who actually chop up their lectures and you can pay by lectures, some are even famous professors.
Say, the learning space (for consumers), "Do you want to get a degree or you to listen to some specific topics by established professors?" Sometimes you don't have the money to for a degree or you don't have the time, or you just need specialist knowledge at a certain time of your career. So I always go back to it, it's not whether the business provider should do something, it is whether the market wants it and be willing to pay – the creators should read the market smartly to know tap into what resources and platform.
That's a very interesting point, from a consumer point of view, maybe they'd pay for a learning podcast, there's also skill shares, LinkedIn learning or enrol a short online course from a university. Once you (content creator) enter that space you need to be aware. For consumers, for example, I have membership for audiobooks but I don't even have enough time to go through all of them, so I wouldn't be a customer of learning podcasts.
We then chatted about streaming platforms these days, e.g. Netflix, Apple TV, Amazon Prime and etc, we noticed the platform-hopping is very similar to mindlessly channel switching…
14:59 it's very tiring, it's not like you press a button on a remote. You got to re-enter the detail, especially if you have a family with a young kid and you also want to lock control
When they when one of them first came out, (streaming) felt like they were the industry disruptors, these days they'd became them… Hey, you never know, maybe on a positive note, maybe paid content platforms can become new disruptors of that space.
But of course, for us as consumers or smaller content creators, let's just look at it from what we can use to get our message out there. The takeaway for the creators is that the platform itself, (and if you're willing to pay for content), will have to be driven by market forces.
The market force is not a fair place unfortunately, I think as long as people are making educated decisions, that's fine to do whichever way they wish for.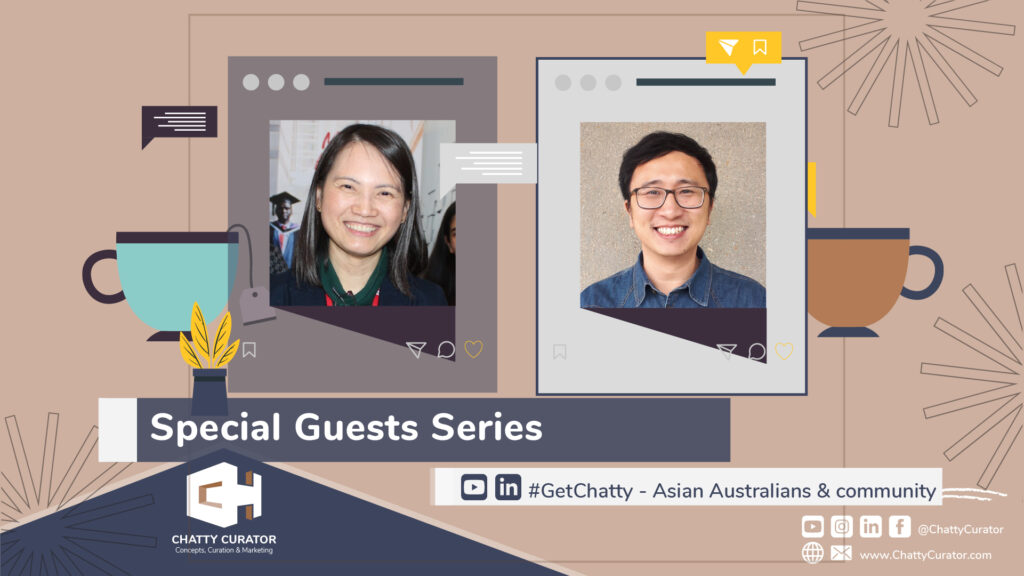 Join our online community group on LinkedIn and Facebook (coming soon)